Pratt Elementary Students of the Month
February 2018: Mr. Hoar, Adler Detschner, Lucas

Kimber, Fallyn Mescall, Peyton Hirschman. Not

pictured: Lilly Dyet.
December 2017: Joel Harris, Jacquelin DeJesus Sanchez,

Moira Dwyer, Eva Kelsey, Milayna May, Mr. Hoar.
October 2017: Lillyana Reyes, Wyatt Giarla, Jesus Zarazua,

Alexander Ark, Jeminna Eckborg, Mr. Hoar.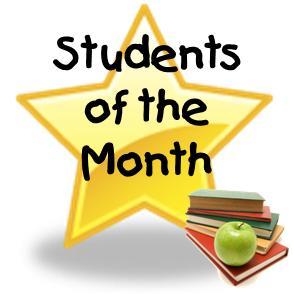 January 2018: Britton Brady, Ava Crenshaw, Matthew

Meza-Ray, Chelsey Bilby, Lucas DerSarkissian, Mr. Hoar.
November 2017: Albert Cimato, Michael Kalynycz, Daniel

Goodwin, Ava Kelemen, Arianna Sturtevant, Mr. Hoar.
Last Modified on February 9, 2018