To all Prospective Bidders: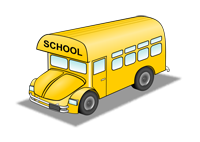 The Board of Education of the Barker Central School District ("the District") of the County of Niagara in accordance with Section 103 of Article 5-A of the General Municipal Law hereby invites the submission of sealed bids for summer transportation.
Bids will be received until 11:00 a.m. on June 6, 2018 in the District Office located at 1628 Quaker Road, Barker, New York 14012 at which time and place they will be publicly opened and read. Bid packets are available at the above address or by calling 716-795-3000 x3199. They are also available via the link below.
Any bid submitted will be binding for 45 days subsequent to the date of the bid opening. The Board of Education reserves the right to reject any or all bids.
Barker Central School District, Board of Education, County of Niagara, Barker NY 14012, By: Mary H. Eadie, District Clerk